Meet the Team
Our team of three works collaboratively to create the greatest benefit for the community. For general questions or for more information about applying for any type of support, email us at community.affairs@mutualofomaha.com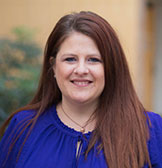 Kim Armstrong - Community Programs Manager
kim.armstrong@mutualofomaha.com -
Kim has been in Community Affairs since 2003 and feels that she found her dream job when she started in this role. She is the mother of two daughters, Payton and Jordan. Raised as a military brat, Kim went to 5 elementary schools and two high schools as her family moved from base to base. Kim's time away from work is often spent playing with her rescue Yorkshire Terriers - Wycombe and Major. Kim and her husband, Mark, who is a carpenter and firefighter, enjoy traveling and feel most at home on a beach in Florida or somewhere in the Caribbean.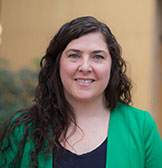 Valarie Finney - Community Affairs Coordinator
valarie.finney@mutualofomaha.com -
Valarie joined the Community Affairs team in 2005 and feels very fortunate to work for a company that invests so much in the community and its employees. As someone who is focused on the details, she loves logistics and figuring how to get from point a to point b. Outside of work, Valarie loves to be surrounded by friends and family. The team appreciates the fact that Valarie loves to bake – especially cupcakes! She's an avid fan of all things Wonder Woman and the Nebraska Cornhuskers. She has a deep love for animals of all kinds, and if she won the lottery, she would create an animal sanctuary.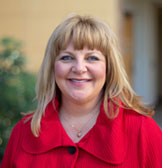 Gail Graeve - Vice President of Community Affairs/Corporate Events
gail.graeve@mutualofomaha.com -
Reared in the Nebraska Panhandle, Gail settled "back east" in Omaha and can't imagine a better place to live and work. She's passionate about corporate philanthropy and thinks it's good business to invest in the people and programs that make all of us stronger, wiser, healthier and engaged. In her free time, she plays the piano, sings and writes elevator music. As a wife and mother of two, their family enjoys traveling, cooking, volunteering and cheering for the best college football program in all the land. (Go Big Red!)